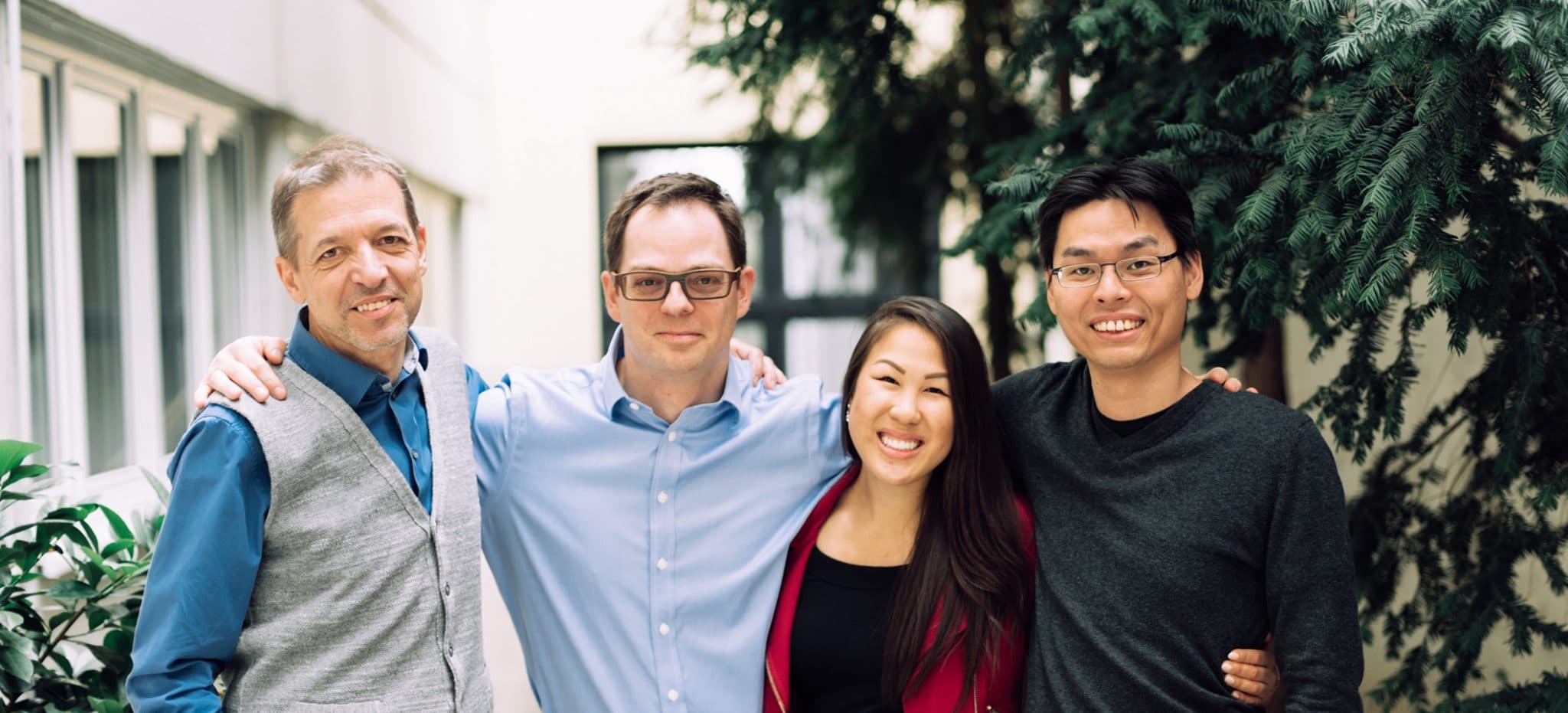 My Expat Taxes is the first product of its parent company, Software Spinner.
Joachim, Markus, and Nathalie formed Software Spinner with the sole purpose of using software to solve everyday, real world problems.
Joachim Niederreiter
CTO and Co-Founder
Joachim has a degree in computer science and more than 35 years in software engineering, from software development to senior management, and with his current role, he's now back to calling the shots in developing the site to optimize user experience. One of his favorite aspects of his role at the company is the ability to transform ideas into useful, working, and tangible solutions that immediately improve the quality of his customers' lives.
He could probably spend all day drinking coffee and coding, but when he's not changing the world with lines of code he enjoys playing the keyboard in his band, or soaking up the sun on his motorcycle, or defeating his opponents in badminton.
Markus Finster
COO and Co-Founder
Markus' favorite part of starting the company is being able to work with passionate people to make customers' lives easier. He has an engineering degree in information management and more than 20 years in information technology with a focus on project management, which makes him uniquely qualified to handle issues ranging from the background to foreground of running a company.
Markus enjoys multi-tasking and being involved on nearly every project and working with different personalities. In his spare time, he's an aspiring woodworker, mostly working on projects with and for his two daughters.

Nathalie Goldstein
CEO and Co-Founder
Nathalie graduated from Santa Clara University, located in the heart of Silicon Valley with a bachelors in finance and relocated to Vienna where she graduated from FH Technikum Wien with a masters in information systems management. As an American expat, she is a customer of her own product. This motivation coupled with her academic background and experience makes her the ideal subject matter expert on how to simplify the expat tax filing procedure.
Nathalie believes that everyone should be empowered to save time, money, and control their finances. When she's not in the office solving the world's problems you can find her either working out, whipping up nutritious meals, or enjoying matcha tea lattes on her balcony.

DeGuang "Degi" Sea
Lead Developer & Co-Founder
Degi has a degree in computer science and more than 10 years in software engineering. He is enthusiastic about building and using technology that has a true purpose and real value for the customers and users. What he loves about his current role is the opportunity to solve challenging problems. He always keeps an open mind and wants to learn new things rather than keep re-hashing the old.
In his spare time, he's roaming Youtube for the best video of the day (or month) or plays music - becoming a rockstar dad for his kids.
Please reach out via the contact form below so that we can get in touch!